The Farmers Market at The Old Cheese Factory is held every second Saturday monthly from 8.00 am-12.30 pm. The freshest produce and handmade goods straight from the farm to you! Fresh fruit and veggies, ethically raised meats, honey, baked goods, artisan breads, vegetable seedlings, jams and preserves, dairy, wine, nuts and much much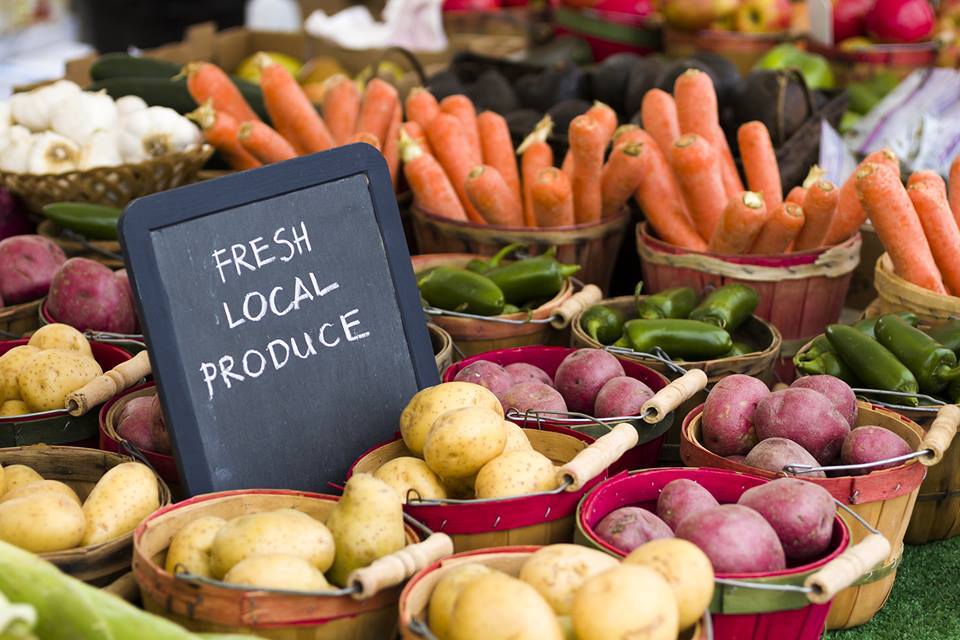 ABOUT THE VFMA
PURPOSE
Victorian Farmers Market Association's purpose is to support and promote authentic farmer's markets throughout Victoria.
WHAT IS A FARMERS MARKET?
The Victorian Farmers Markets Association defines authentic farmers market as a predominantly local fresh food and produce market that operates regularly at a public location which provides a suitable environment for farmers and food producers to sell their farm origin product and their associated value added primary products directly to customers.
WHERE DID IT BEGIN?
The first farmers market started in Victoria in 1998, which now boasts over 90 so called farmers markets in Victoria with over 35 accredited with the VFMA.
WHAT IS VFMA ACCREDITATION
When shopping at a farmers' market, the public should have confidence in the authenticity of production, i.e., that the person they are transacting with is the person who grew or made the produce.
The introduction of the Accreditation Program, an initiative of the VFMA supported by the Victorian government, ensures this and provides a solid basis of quality, integrity and fairness to all consumers.
The program advocates best practice and celebrates the work of genuine farmers, specialty makers and farmers markets. The program ensures the credibility of participants in a proudly transparent process.
FARMERS MARKET@THE OLD CHEESE FACTORY
BACKGROUND
A Farmers Market located at the Old Cheese Factory commenced in January 1997 and was established by Rotarian Geoff Rankin for the Rotary Club of Berwick as a community project which trades on the 4th Saturday of each month.
In 2010 the Victorian Farmers Market Association (VFMA) conducted research on 10 farmers markets in Victoria including 167 customers at the established Casey/Berwick Farmers Market.
One of the positive results of the survey was that customers required access to local, fresh, farm origin products more than once per month and Casey/Berwick Farmers Market was the only VFMA approved market in the outer South Eastern Suburbs of Melbourne.
The survey concluded that two farmer's markets operating on the 2nd and 4th Saturday of the month would be a viable proposition.
Consequently a successful application was made to the City of Casey to establish Farmers Market@The Old Cheese Factory to trade on the 2nd Saturday to complement the existing Casey/Berwick Farmers Market on the 4th Saturday.
The new market commenced trading May 2012.
Farmers Market@The Old Cheese Factory operates under the strict guidelines of the Victorian Farmers Market Association (VFMA) thus assuring you the produce you buy is from local farmers and not sold by stallholders who may buy their produce and on sell to you, the customer.